How to install a new Turbo?(2)
Step 11: Turbo Installation
Position the turbo onto manifold or engine block using the correct new gasket or O ring, and then reconnect the exhaust pipe.
Tighten all nuts and bolts.
Important Note for Steps 12-15 Pay special attention to oil feed and drain lines, which must be totally clean and have no damage to ensure unrestricted oil flow. Make sure that flexible hose liners have not collapsed internally and that the oil feed line is not too close to source of heat which may have damaged the oil feed line internally. This is common on some vehicles and difficult to detect without cutting the pipe! For this reason, we recommend fitting a new oil inlet pipe when installing the new turbo.
Step 12: Turbo Installation

Next, install oil drain line to the turbocharger.
Step 13: Turbo Installation

Pour new engine oil into the oil inlet hole of the turbocharger.
Step 14: Turbo Installation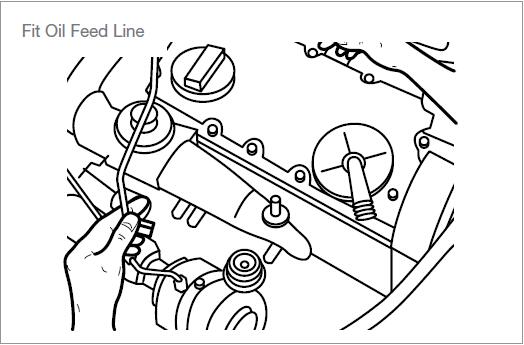 Next, fit the new oil feed line.
Step 15: Turbo Installation
Install inlet and outlet air hoses to turbocharger compressor housing.
Make sure that the connections are airtight and hose clamps are correctly
tightened.*
Step 16: Turbo Installation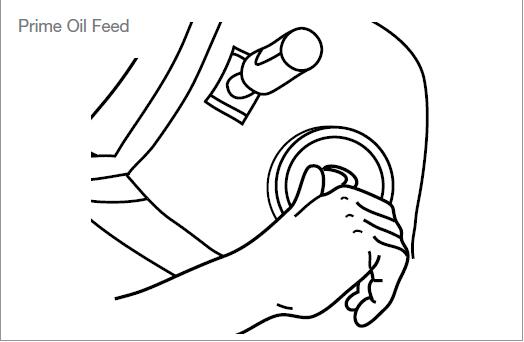 Crank the engine for 10 - 15 seconds without starting the engine.
If possible, disable the fuelling/ignition or use compression test mode to allow
this. This helps to prime the oil feed to the turbocharger by filling the oil pressure
lines, oil filter and turbo with oil before start-up. Important Note: As soon as the
engine starts, the turbo will run at high speed and a lack of lubrication in these
vital first few seconds can destroy a brand new turbo.
Step 17: Turbo Installation
Then start the engine, and let it idle for 3 to 4 minutes to allow for proper
inspection of oil, gas and air leakage.
If any leakage is detected during engine start up, fix the issue immediately.
Step 18: Turbo Installation
Stop the engine and re-check engine oil level.
Oil level should be between the minimum and maximum mark on the dipstick - it
is important to make sure that oil level is not above the point where turbo oil drain
pipe connects to the engine or this may lead to oil leakage from the turbo into
the inlet and exhaust systems.